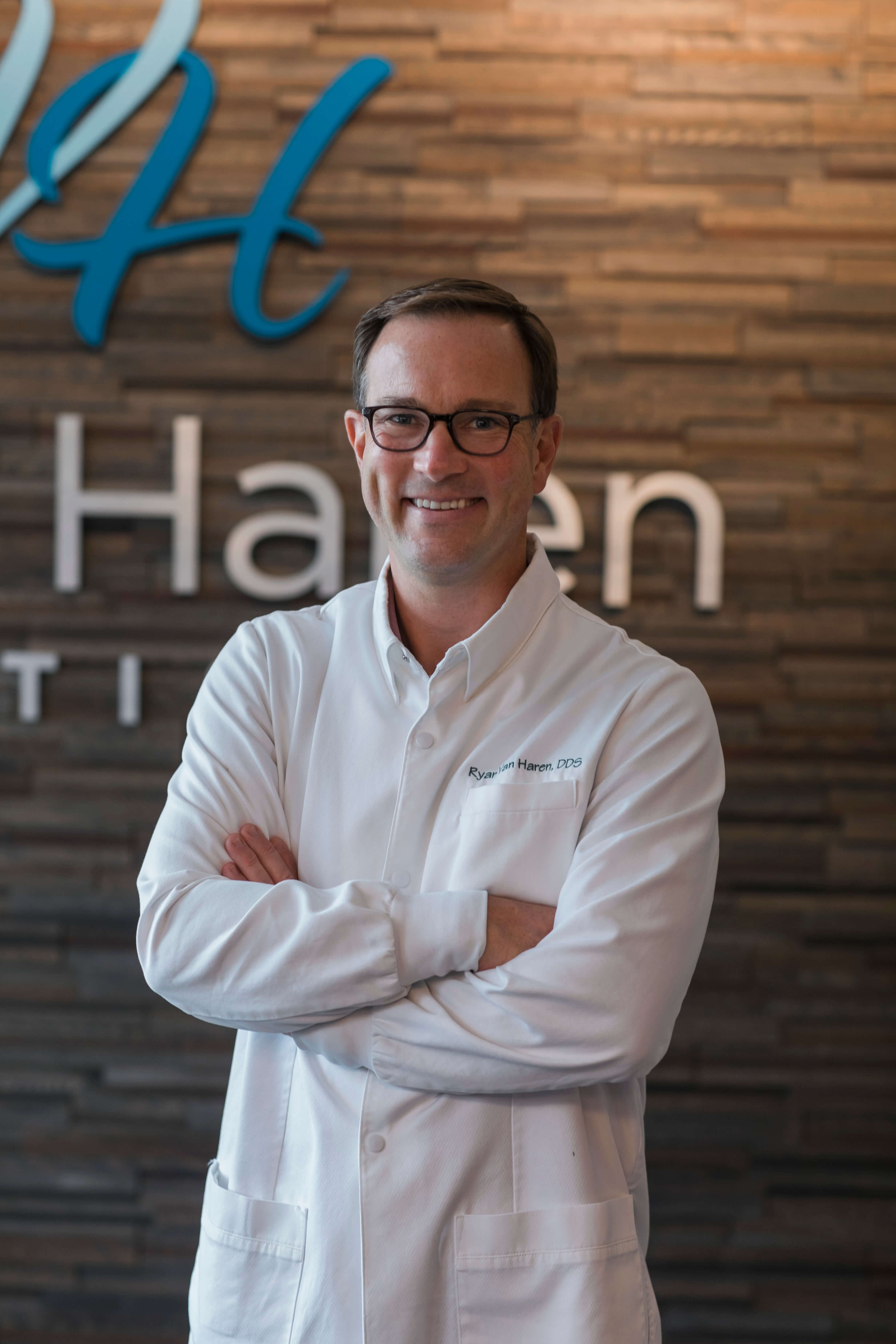 The first visit to a dentist can be daunting. For a stress-free first visit, scroll down to learn more about what to expect.
Call us. Introduce yourself. We will take it from there.
Your first dentist visit will include three parts – a complete initial examination, a consultation with Dr. Van Haren, and a treatment plan (if appropriate).
The initial exam allows us to learn about you and your teeth and discuss your medical history. This introduction includes a full examination of your teeth and jaw, an oral cancer screening, a conversation about your care with prior dentists, and dental x-rays. (Note: If you already have recent x-rays from a prior dentist, we can help you transfer the x-rays to Van Haren Dentistry.)

Next, Dr. Van Haren will spend time getting to know you and discussing your individual dental needs and concerns. Once Dr. Van Haren has become familiar with your teeth, health, and concerns, he will recommend appropriate dental treatment, which will help you maintain a happy, healthy smile for years to come.

Before ending your visit, our dental team will help you understand the cost of any recommended treatment, your insurance benefits, and schedule your next appointment at our dentist office. Dr. Van Haren has earned the trust of patients from East Grand Rapids, Cascade, Ada, Kentwood and surrounding areas such as Grandville, Hudsonville, Lowell, and Rockford. We are confident he will earn your trust too.
Read What Some Of Our Patients Are Saying About Us.